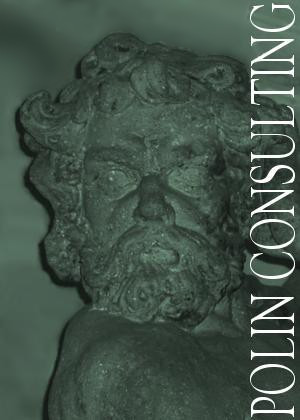 Strategic
Information System
Design
Your Information System needs the best design!
Without a robust, initial design, an information system soon evolves into an unordered collection of loosely-related processes:

- Improvements become more and more complex and costly to implement

- Coherence and reliability cannot easily be attained

- Worse, reengineering costs are enormous


Polin Consulting, your Information System designer
Polin Consulting is dedicated to assisting you in defining and implementing the right information system design as early as possible, thus giving your company a critical competitive advantage with:

- More effective processes

- Improved efficiency of daily operations

- The ability to grow with fewer technological constraints

Polin Consulting's methodology derives from a strong expertise, based on over 15 years of design and/or implementation of critical information systems for major companies such as Peregrine Systems, EDS, Alcatel, etc.

To discover how we can help you to attain more value from your information systems, ask for our Strategic Design Architecture roadmap now!
Functional expertise

Industries

Infrastructure Management
Supply Chain Management
Production Management
System Integration
Executive Information Systems
IT Management
Healthcare
Real Estate
Catering

Some of our clients:
- Electronic Data Systems (USA)
- Qualcomm (USA)
- Nestlé (Switzerland)
- Aramco (Saudi Arabia)
- Peregrine Systems (Europe)
- Electricité de France (France)
- ...

_______________________________________________________________________


Since 2003, Polin Consulting proudly supports United Nations' peace effort.

Polin Consulting is a proud technology partner of AgendiZe and Neolane.